I tried to watch a train going through the loop bridge
It was 6 minutes walk from Brusio station in Bernina line
A train heading north and the other going to opposite direction take turns each 30 minutes due to that the line has only single track . So a shutter chance came only one time in 30 minutes . I waited patiently …
Here it comes !!!!!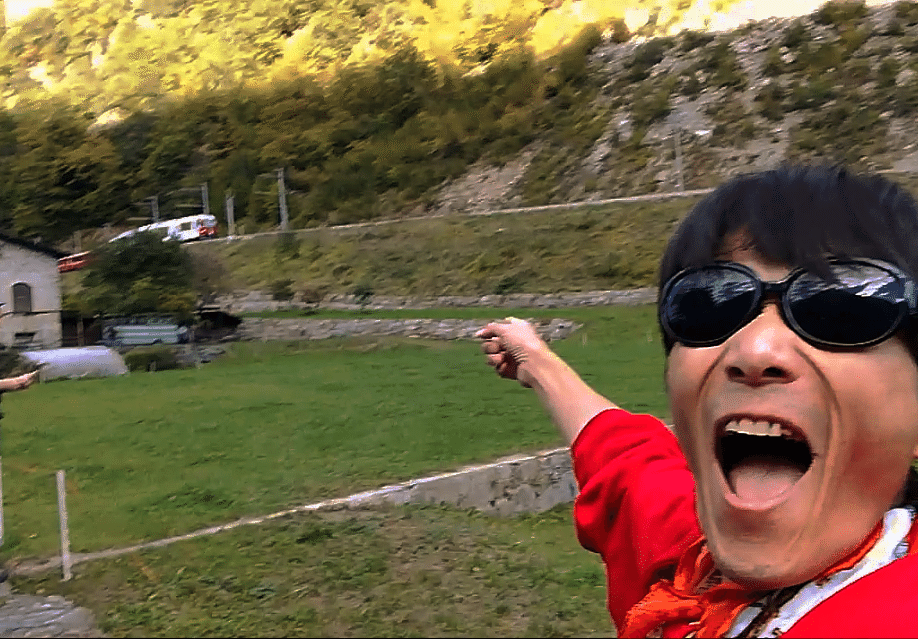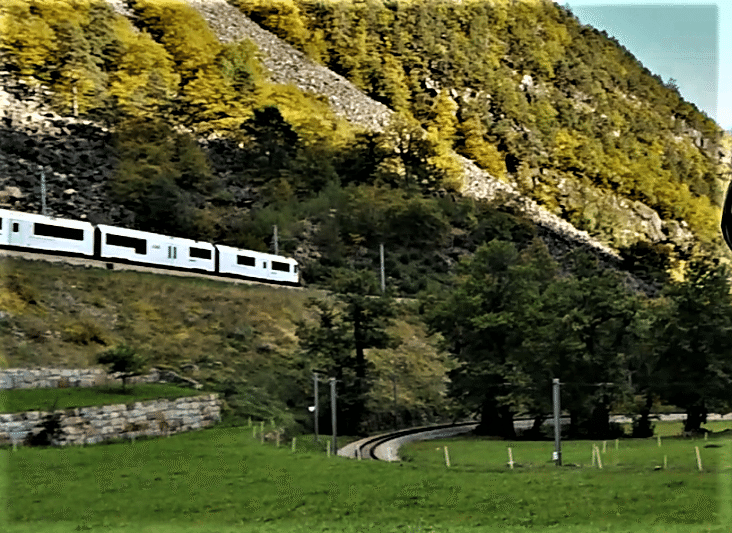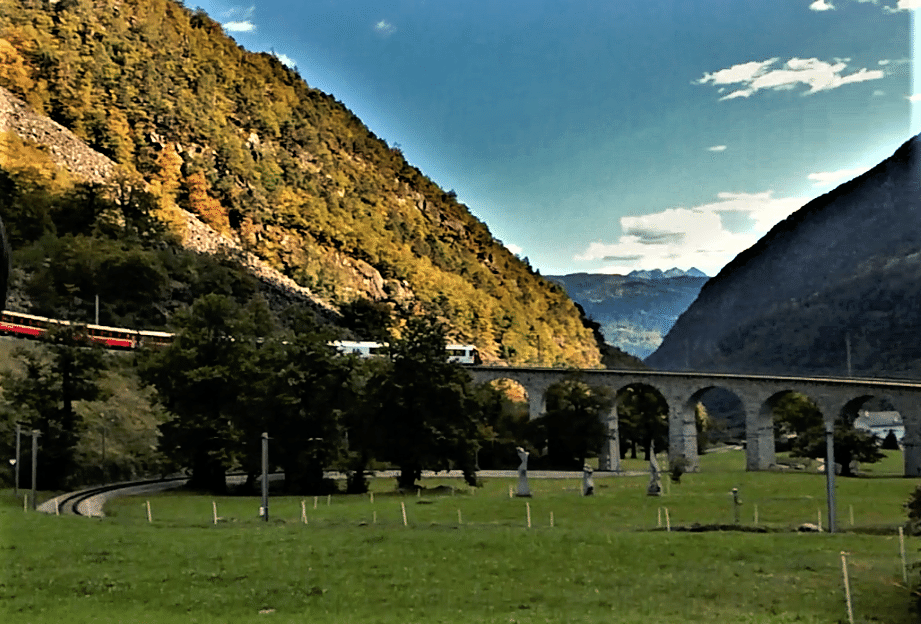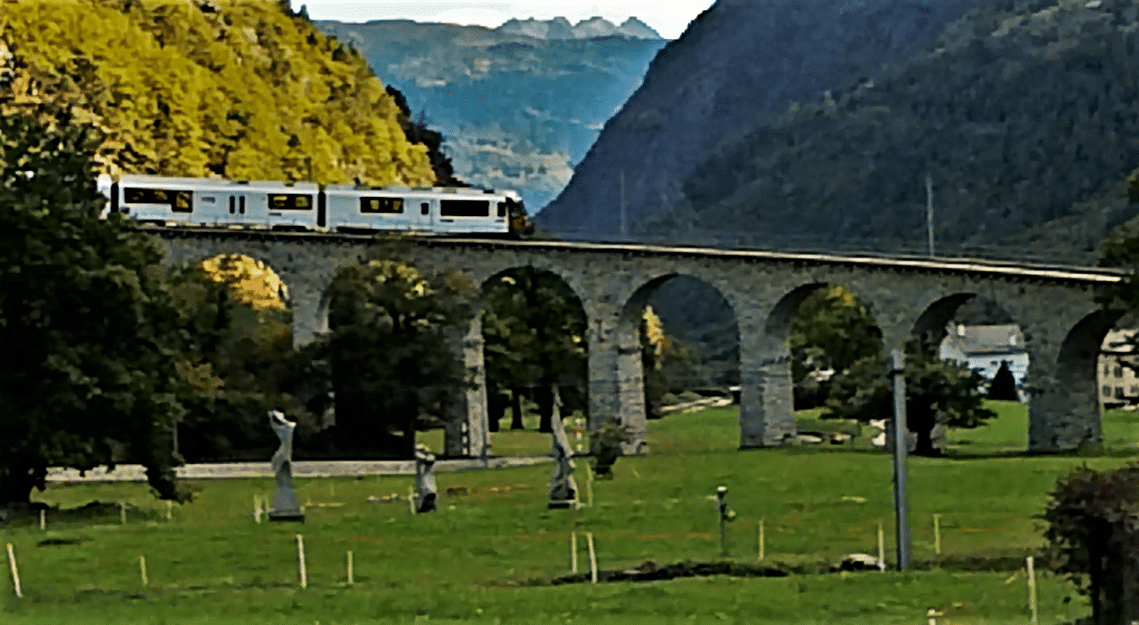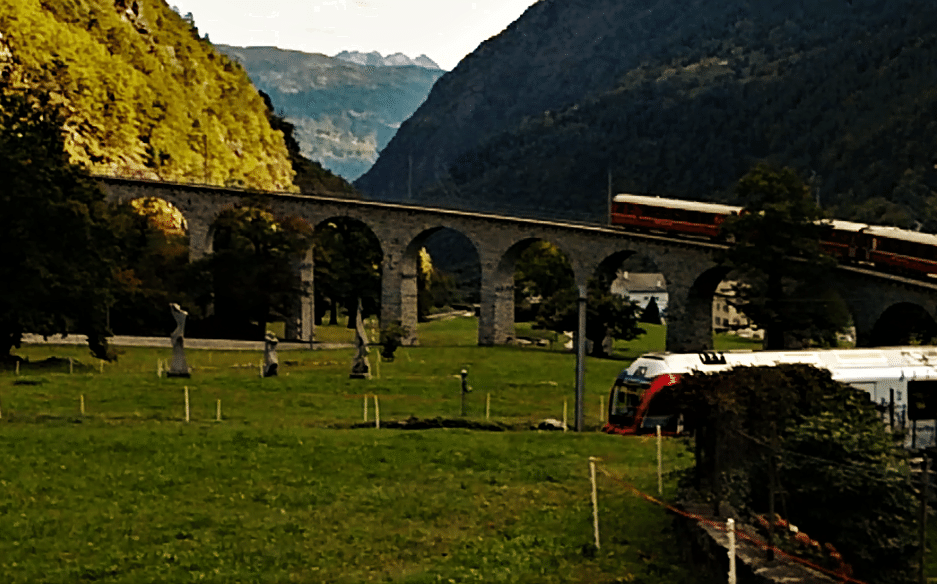 Looping , looping , looping , looping !!!!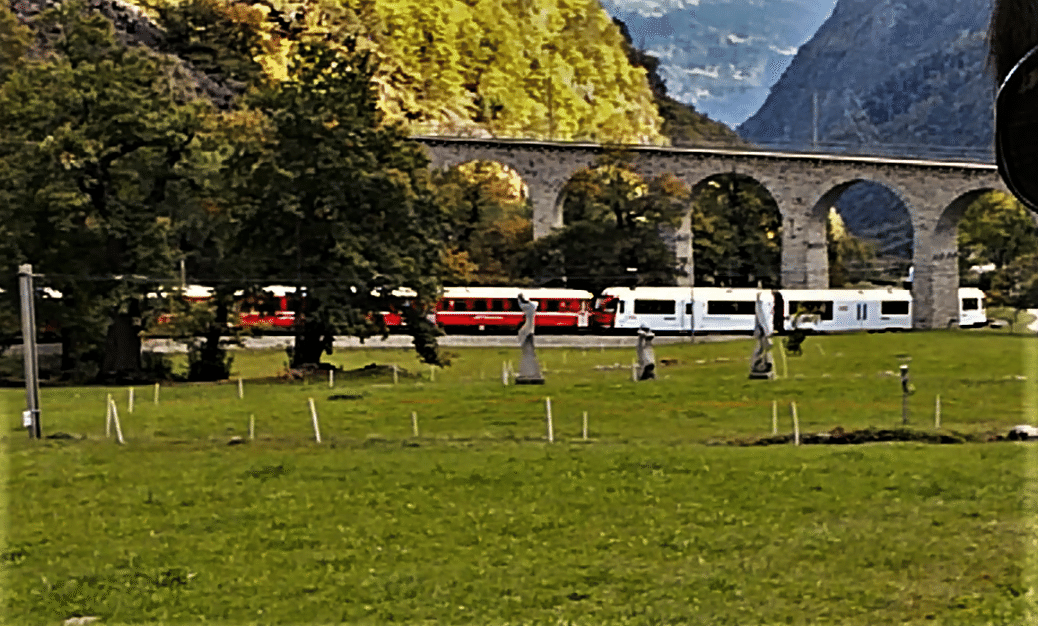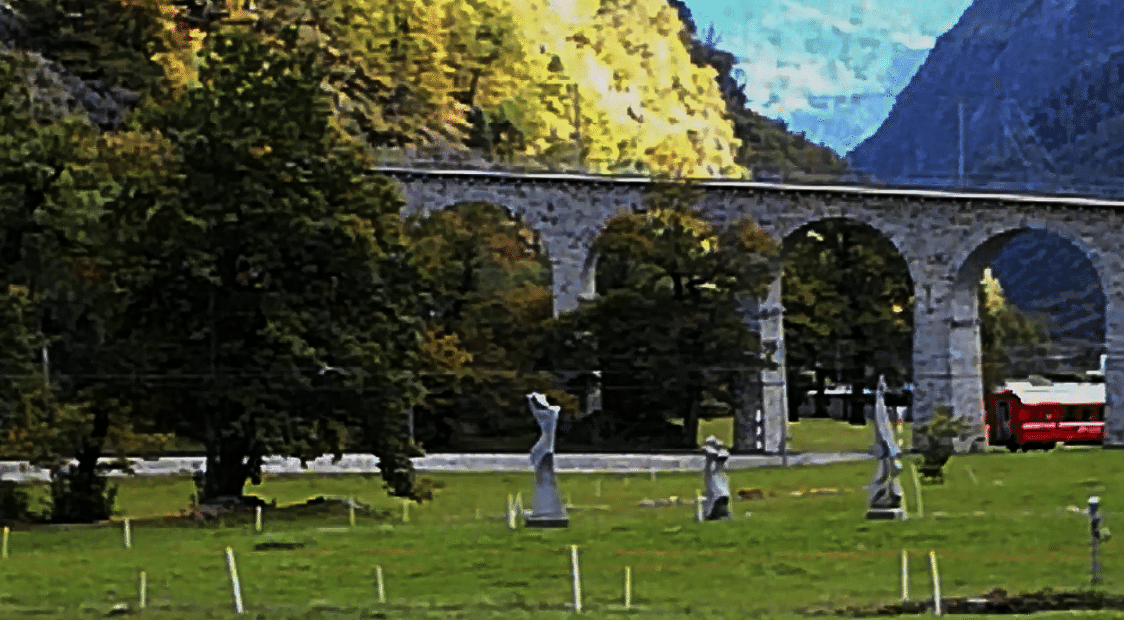 It's going away , oh how I miss the lovely train after I waited much time !
From other point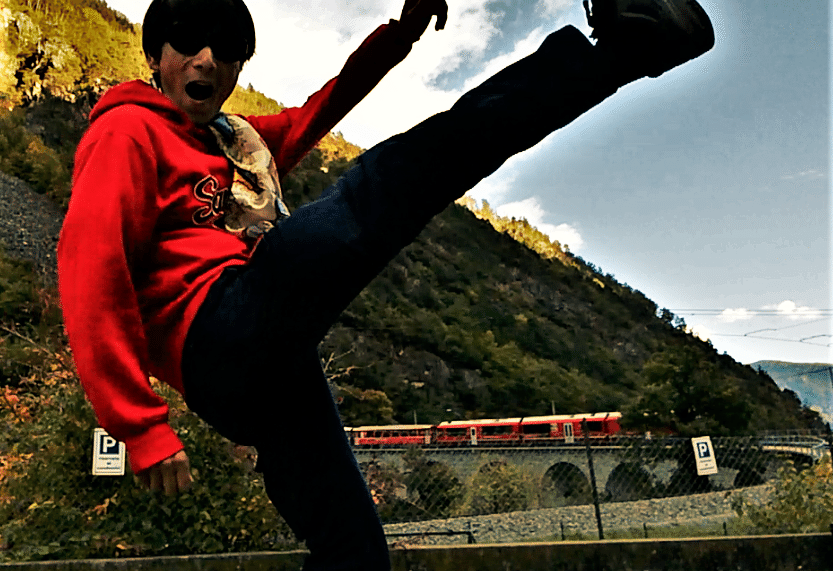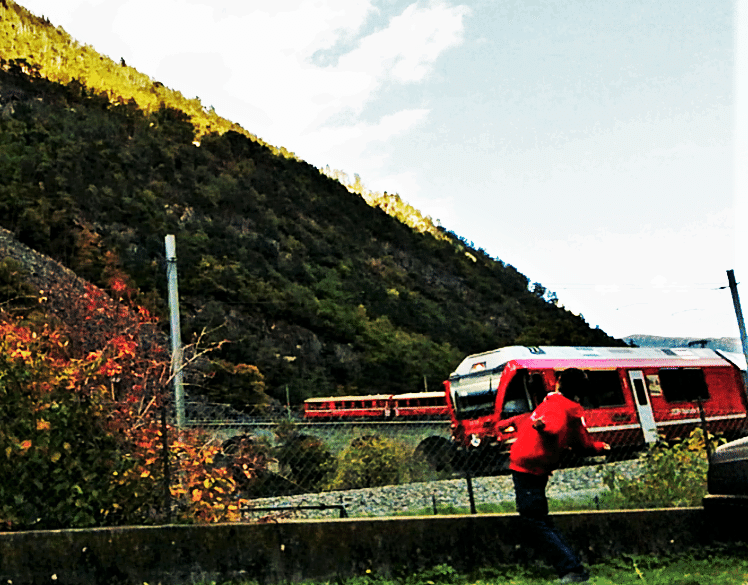 What a dynamic approaching !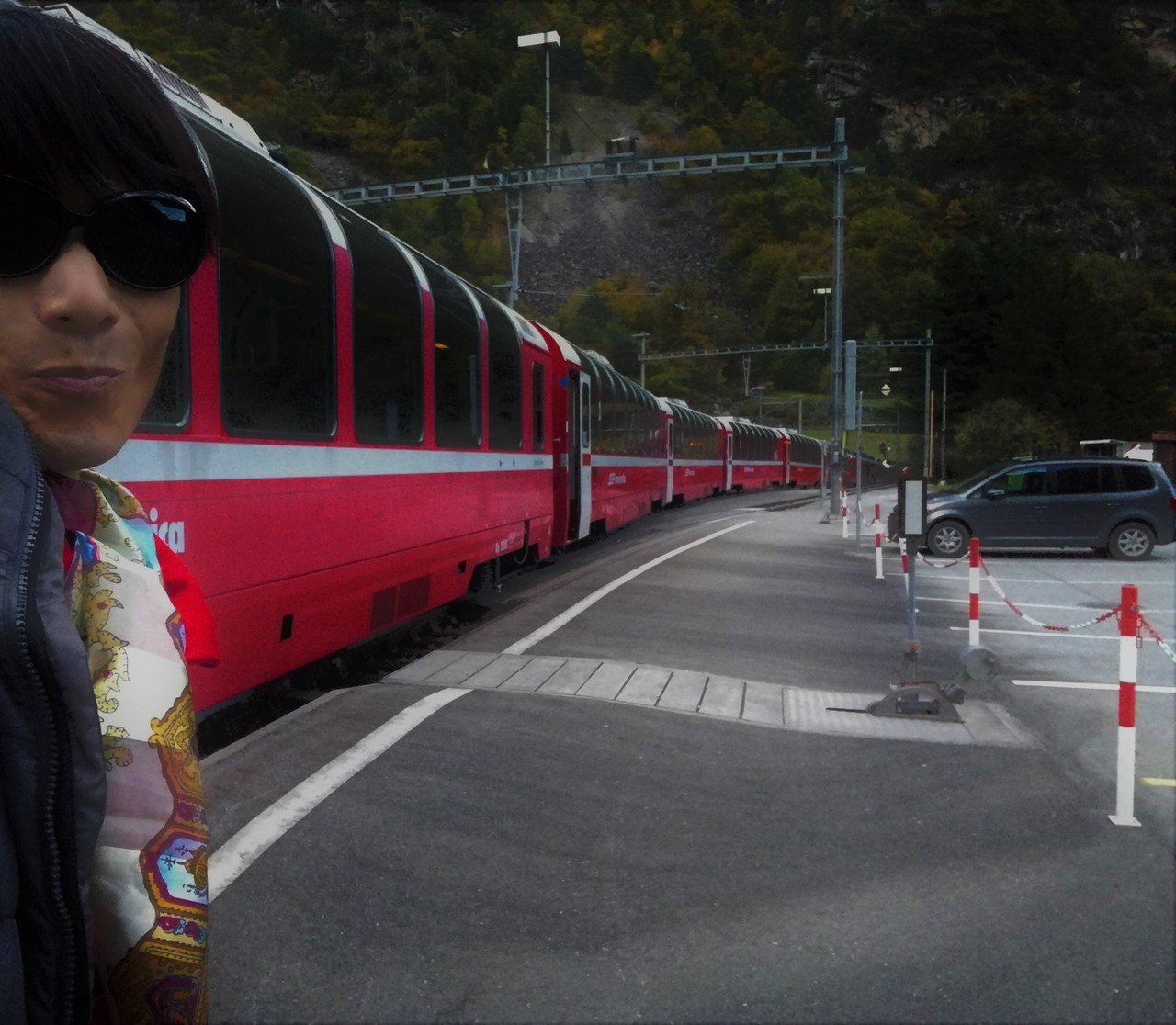 I came back to Brusio station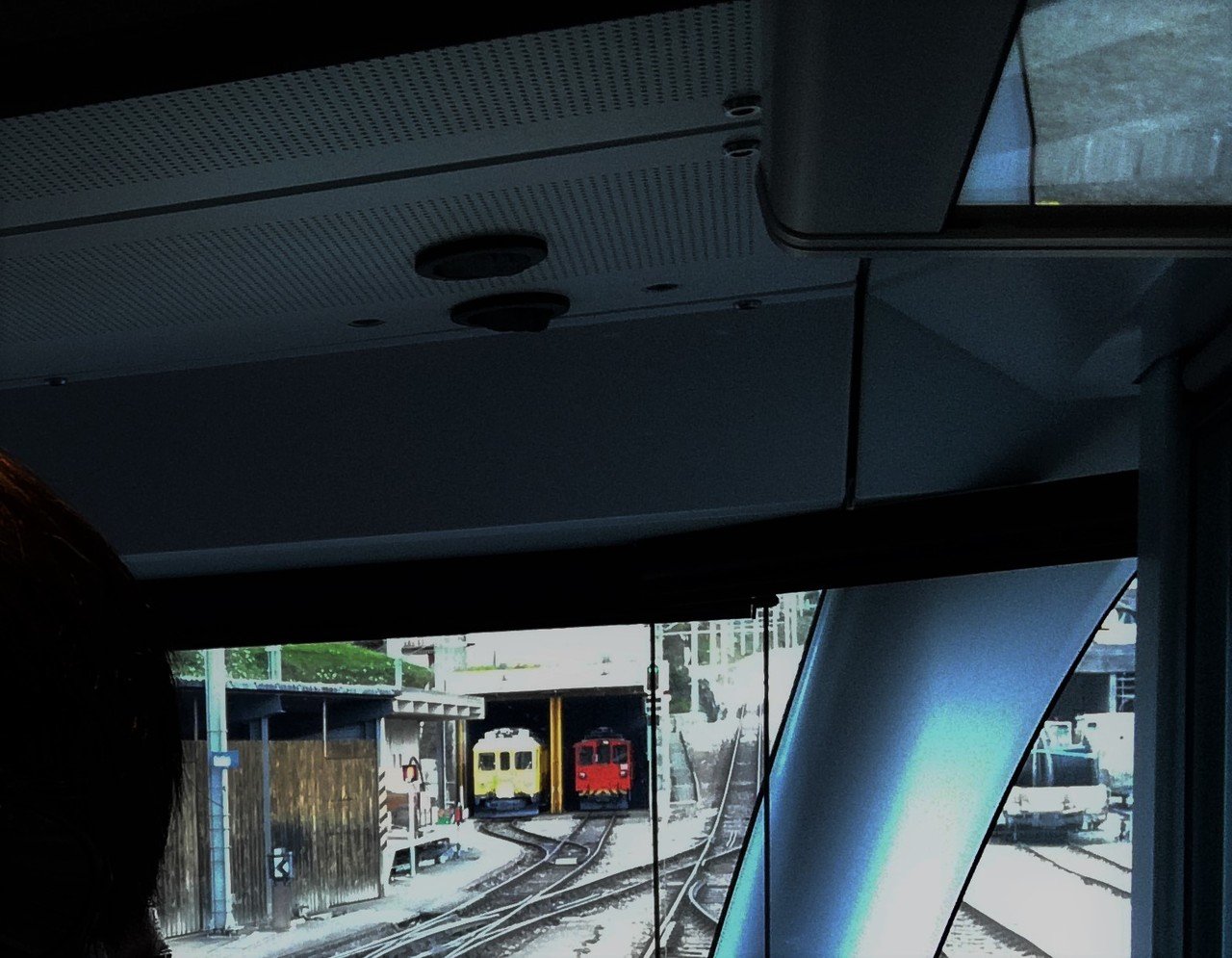 A view from a driver room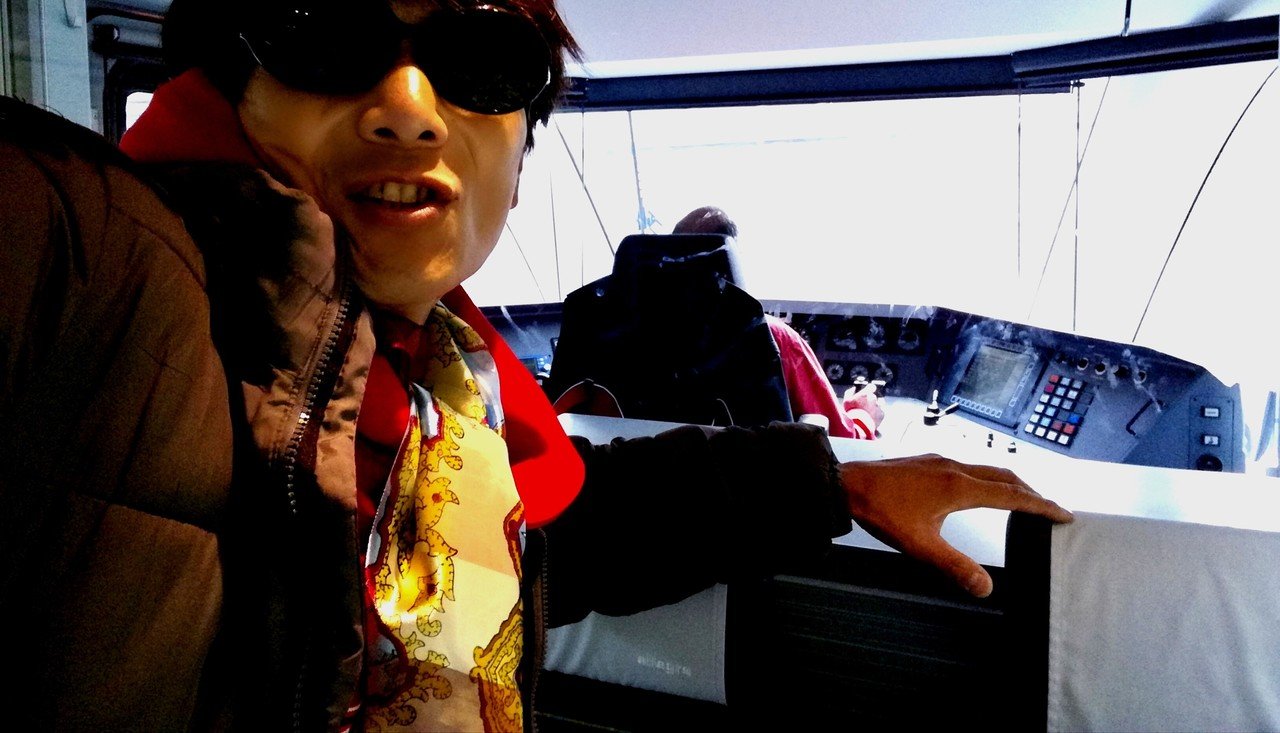 A modern cockpit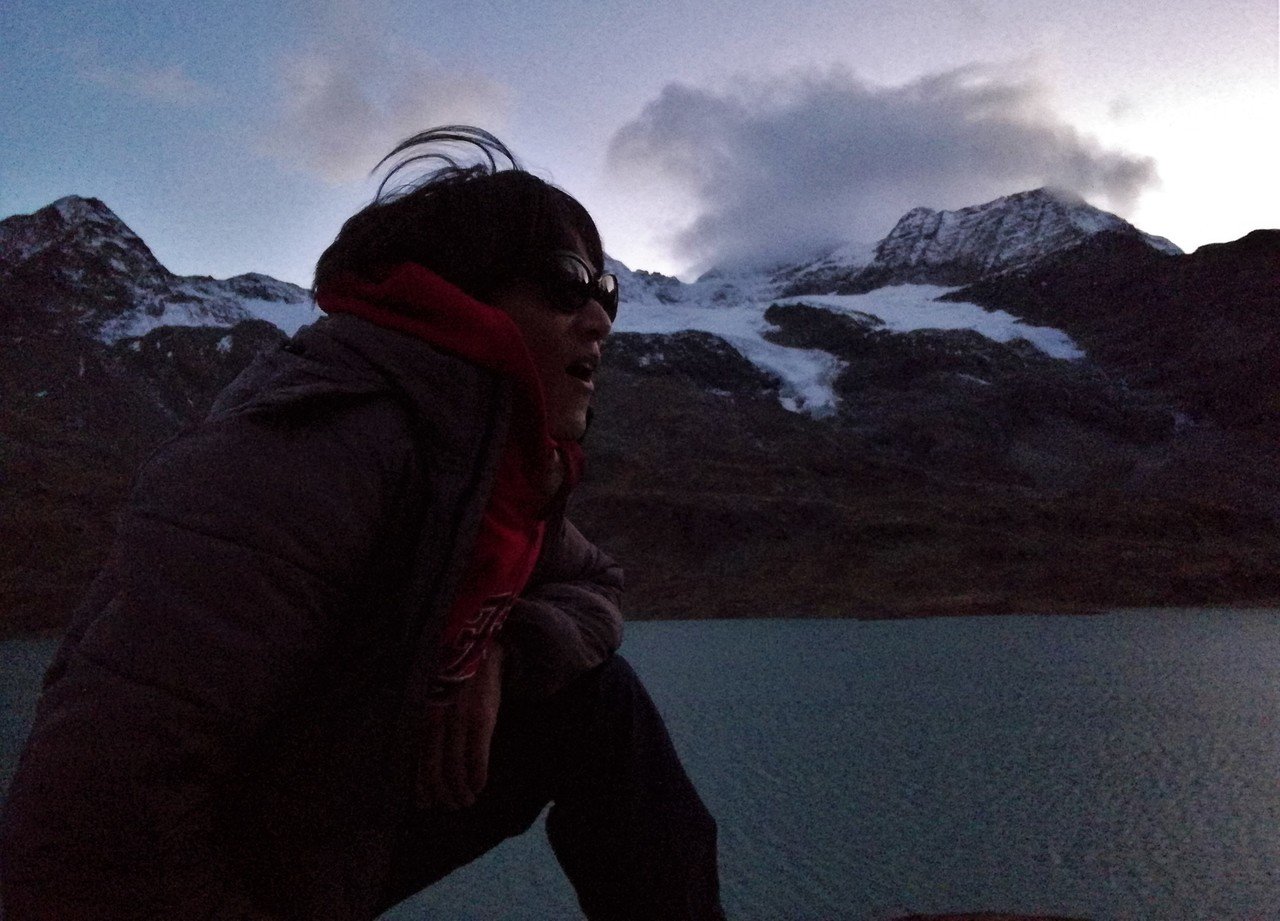 at 19;02 I reached some lake , snow was over there , very cold .
I never experienced that kind of coldness that behaved like wrapping and attacking my whole body with strong chilling , I felt pain !!! It was a mountain side's coldness , I moved to Switzerland from Italy !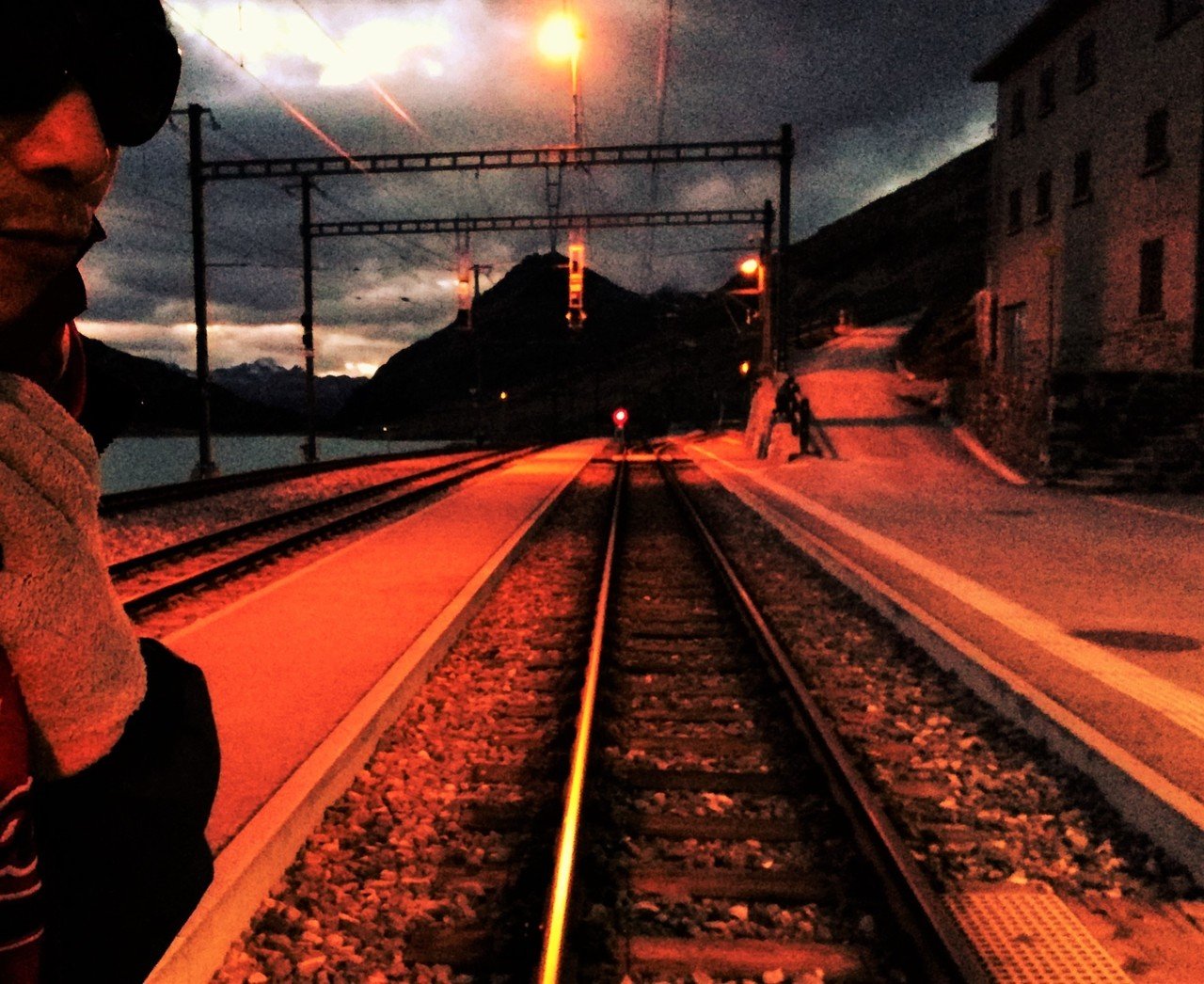 I needed damn hand gloves .