I reached Athens airport 9 AM and fell asleep on the bench for more than 2 hours thanks to the exhaustion of the previous day in Cairo .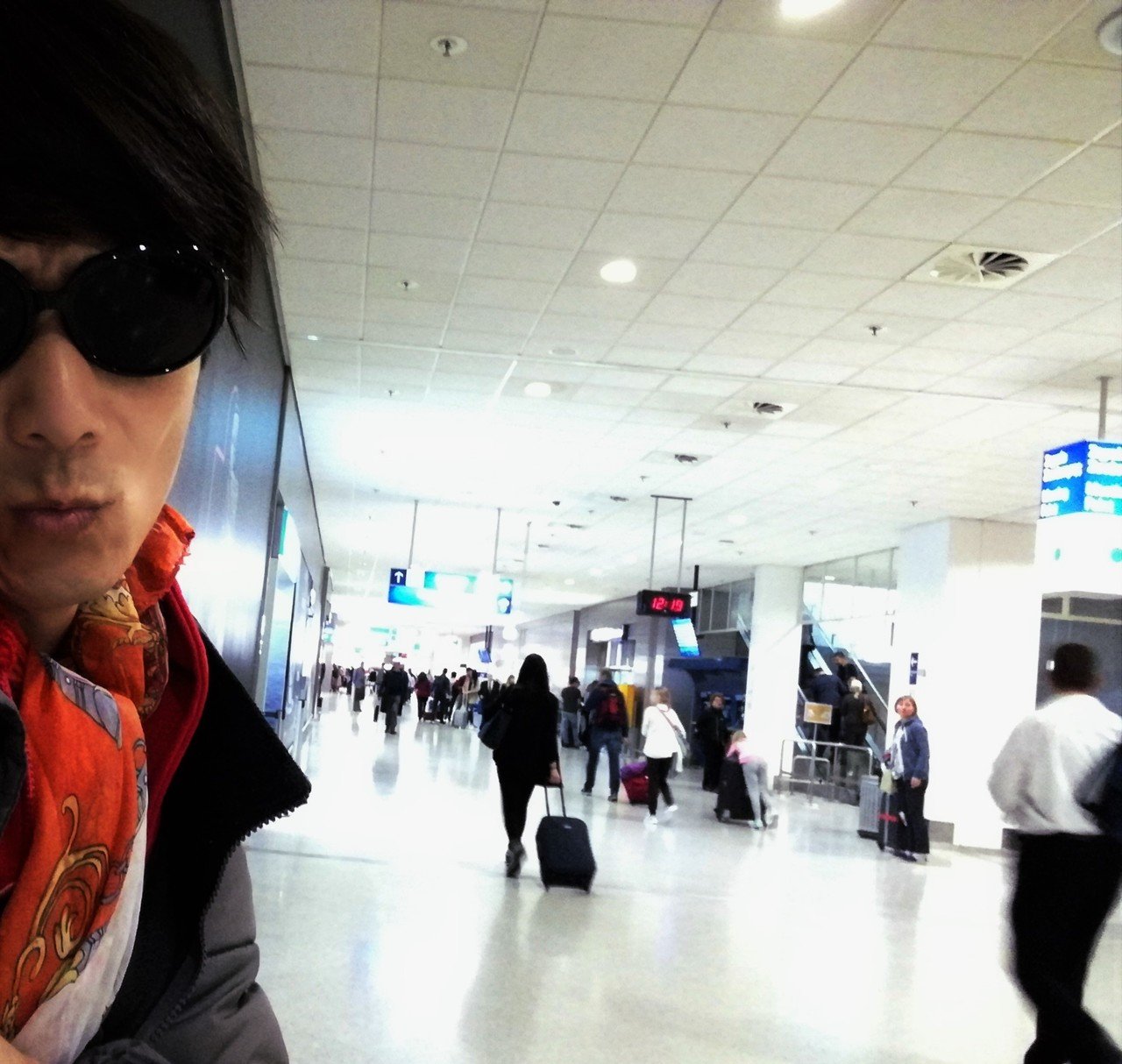 shot at 12;18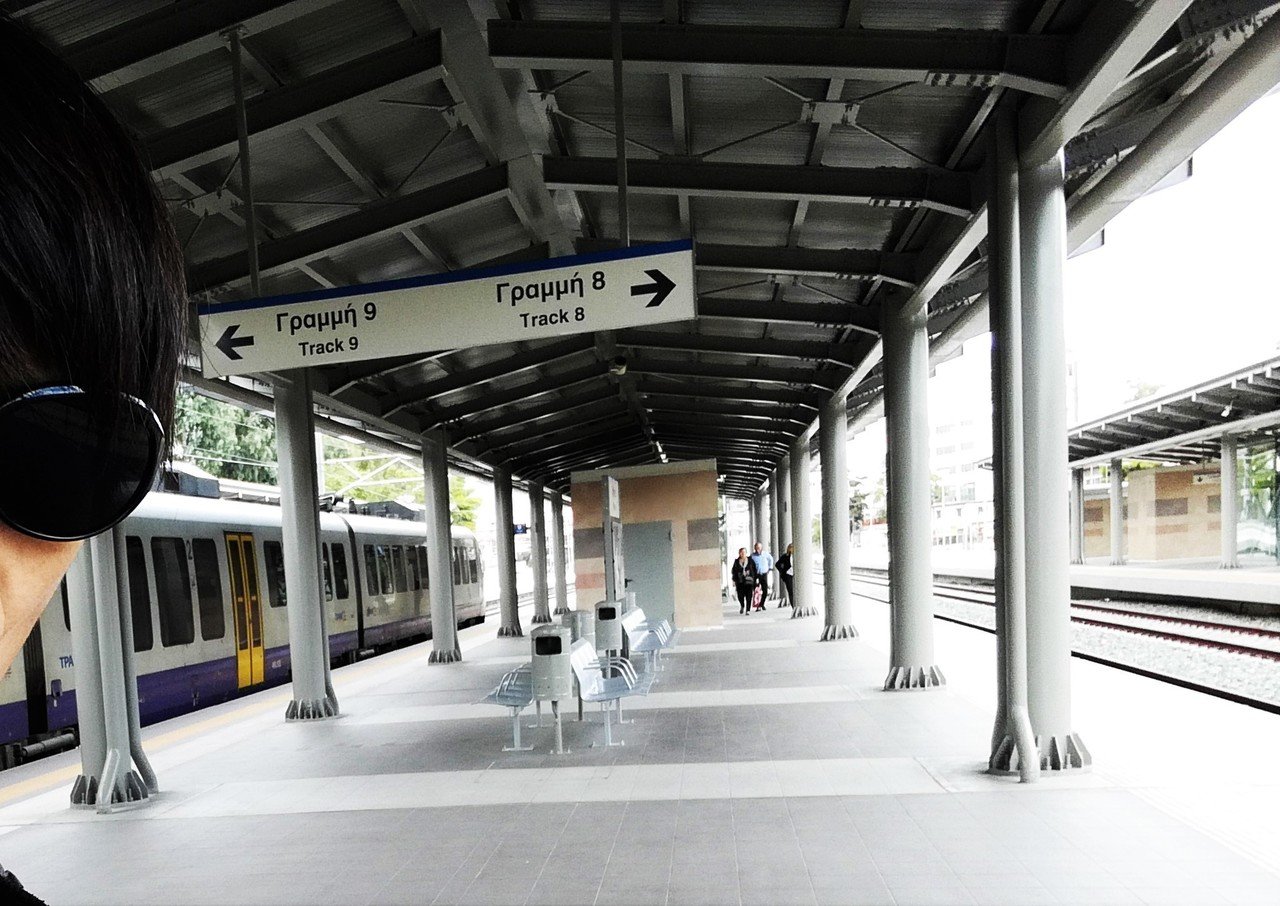 14;58 at the railway station , Greek sign !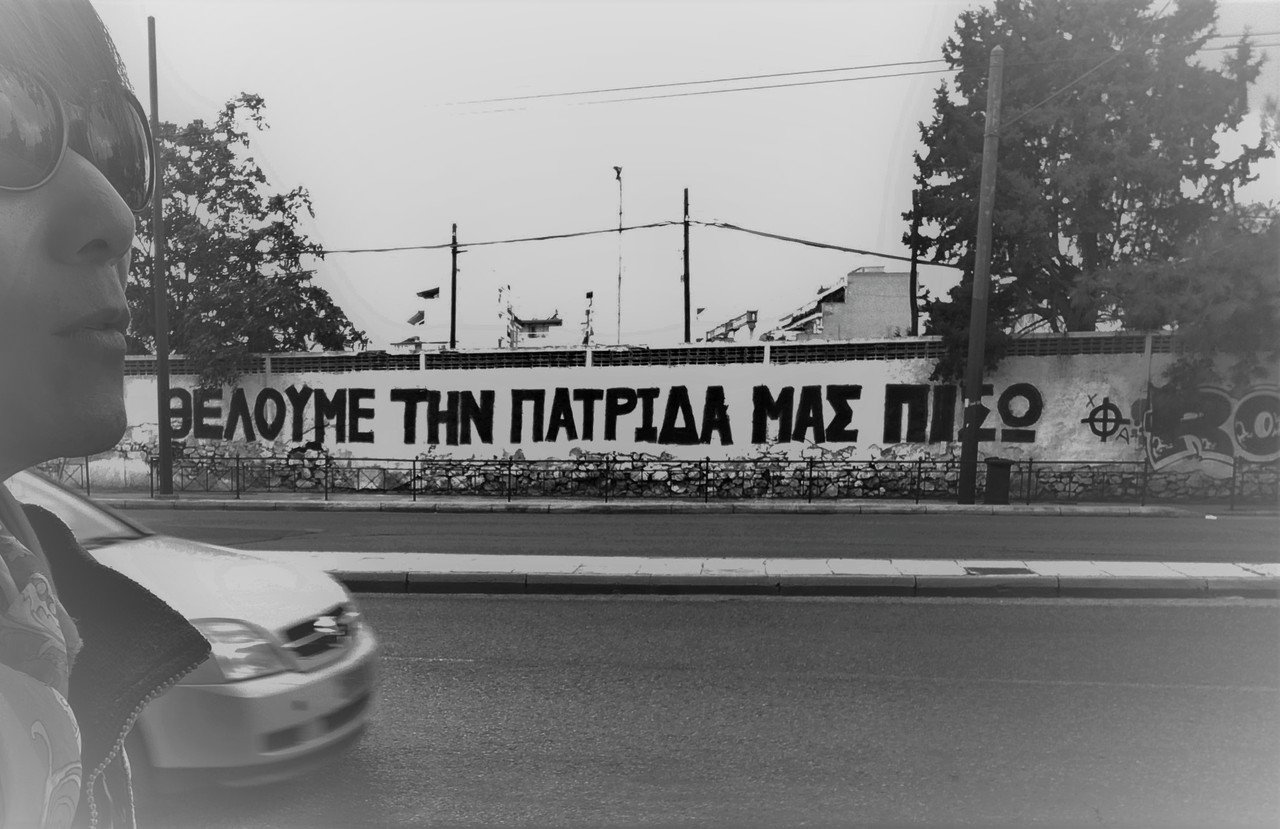 15;09 near Youth hostel there were also Greek figures . I'm in Greece now !!
The guys in the hostel were quite friendly , I started to the journey to Acropolis hill .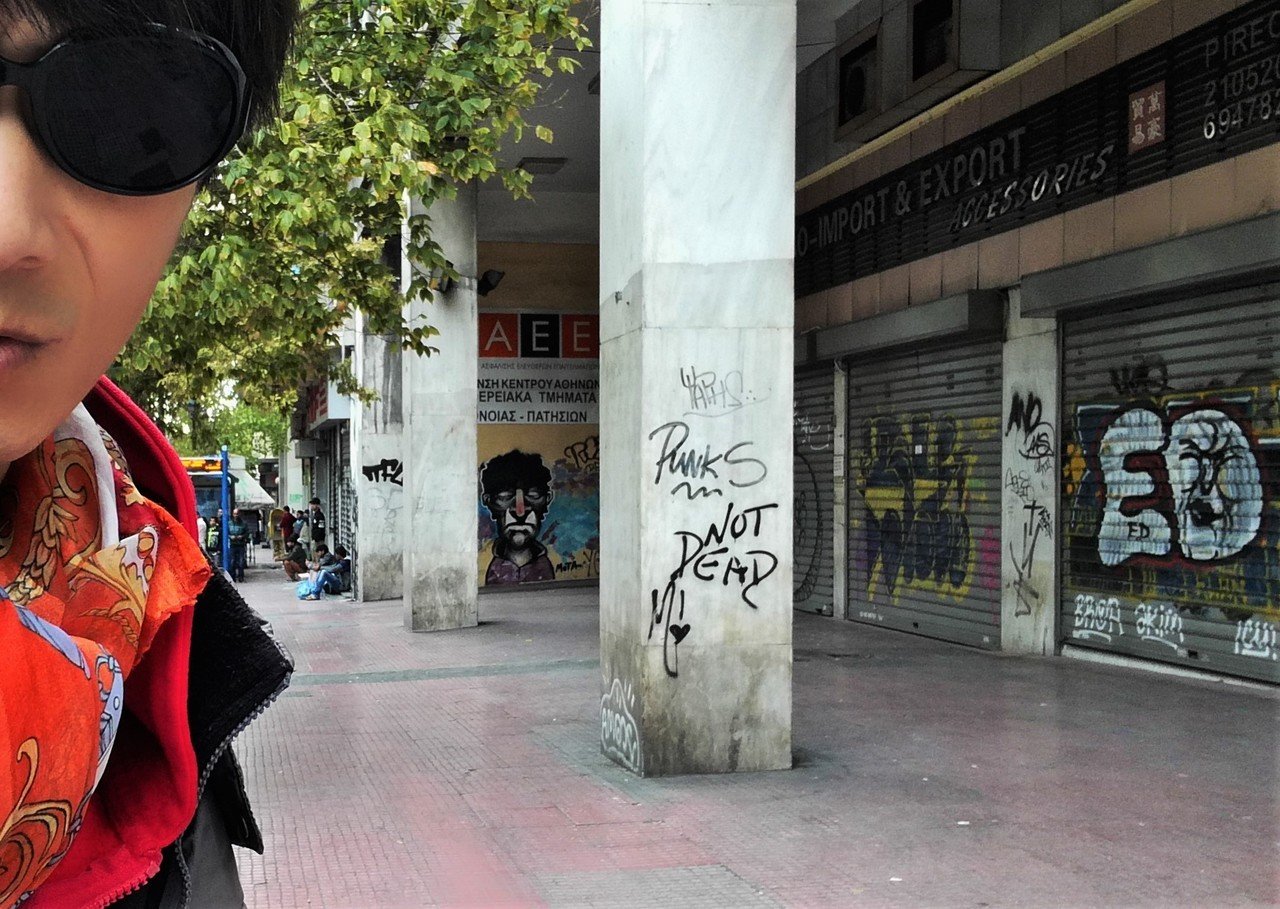 On the way , downtown . Is this showing some bad economic state or due to Sunday closing ?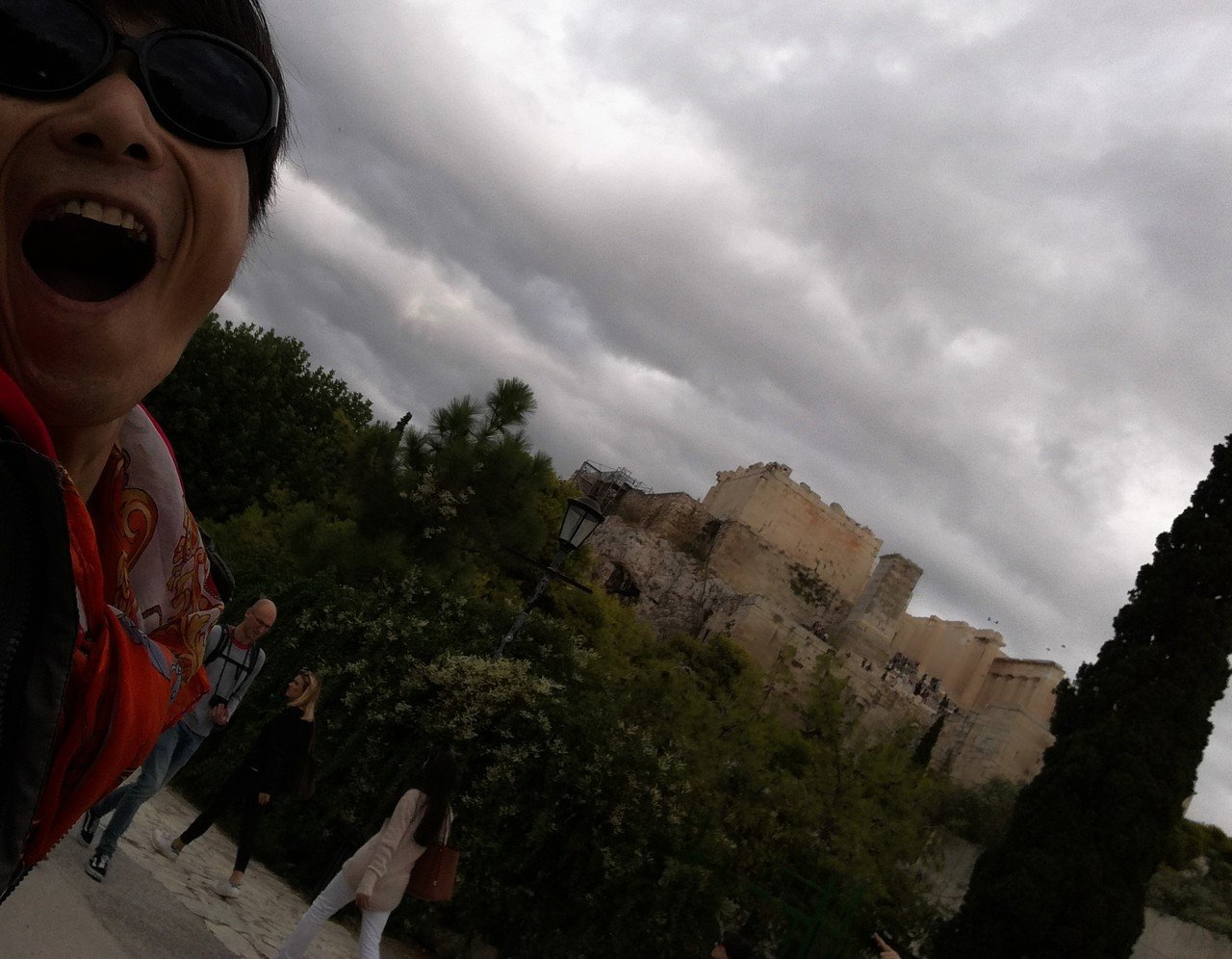 It's closing !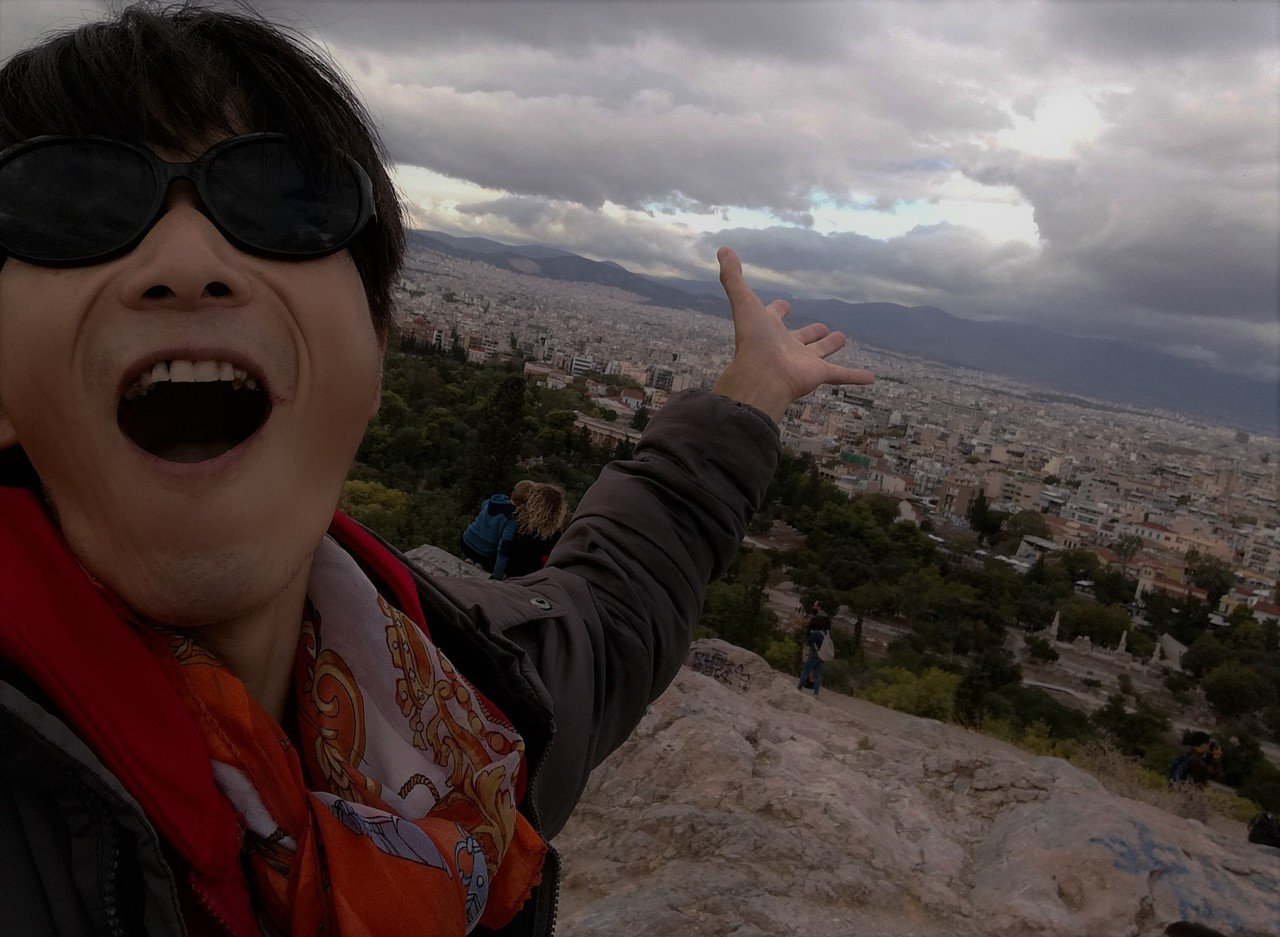 I climbed up ! The city scape!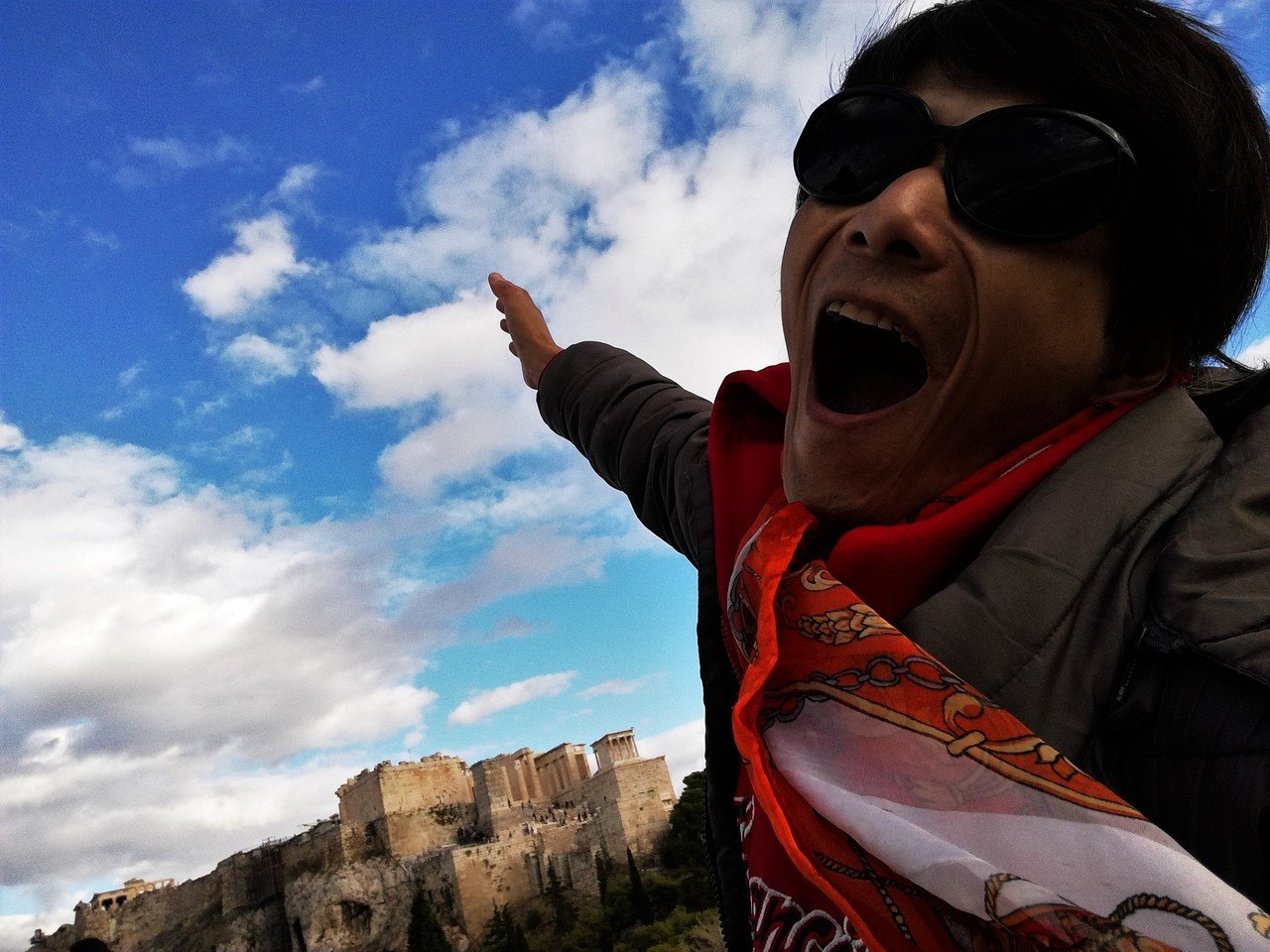 Thanks to the God ! The weather became so fine at 17;20
The distinguishing Athens blue sky is falling on me !! Wow !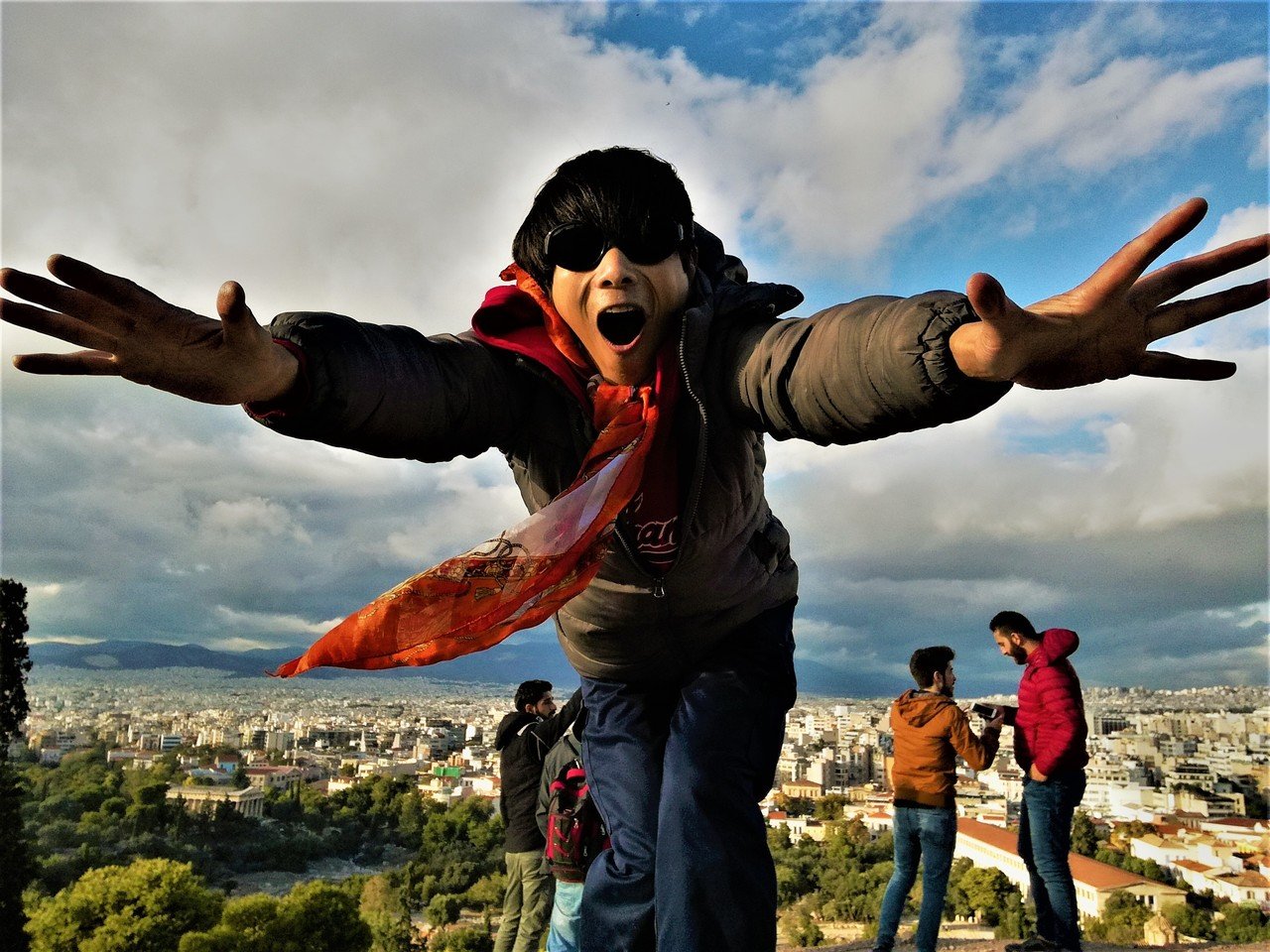 Also atmosphere was so peaceful , everybody seemed happy and satisfied !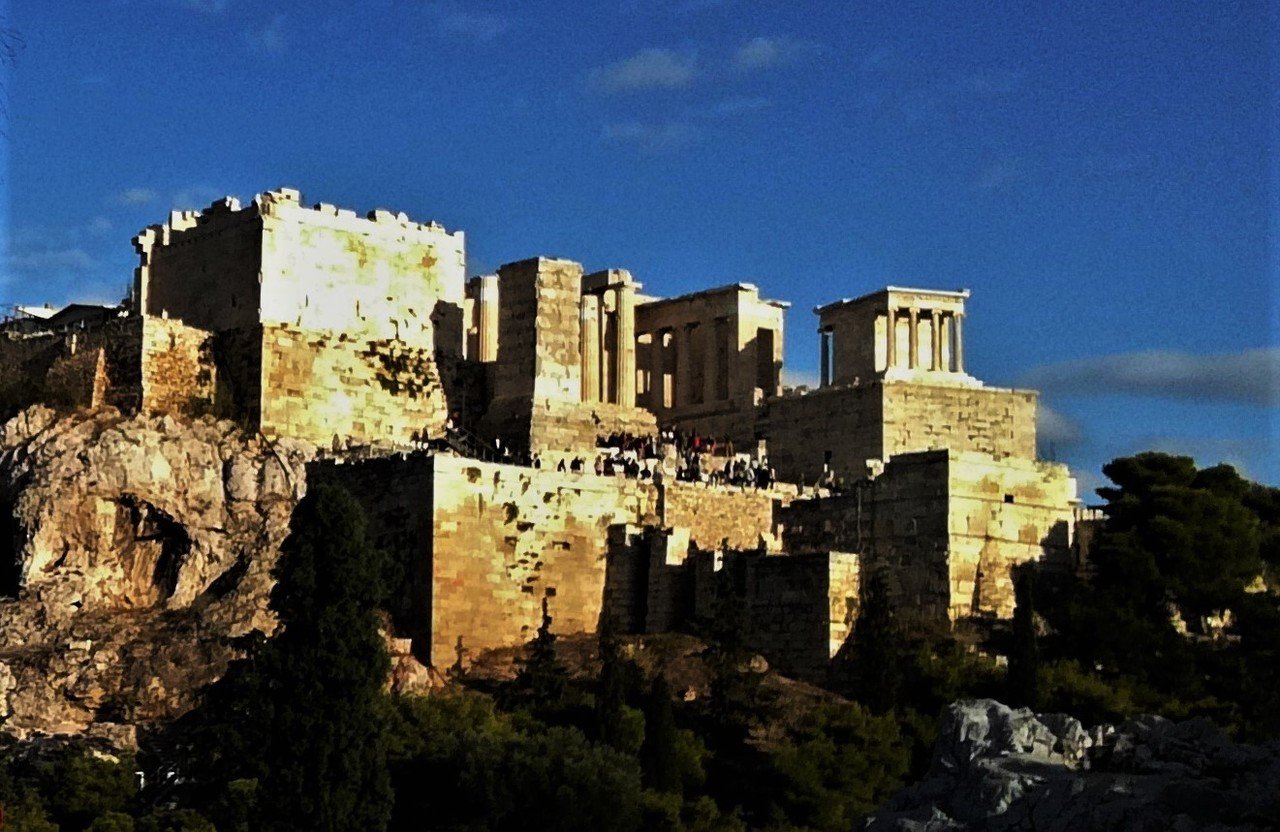 This is the same old shot everyone tries to take . This is mine , anyway marvellously beautiful !!! 
Really the colour of Athens sky is like an attacking deep blue beauty depriving one's soul . Overwhelming !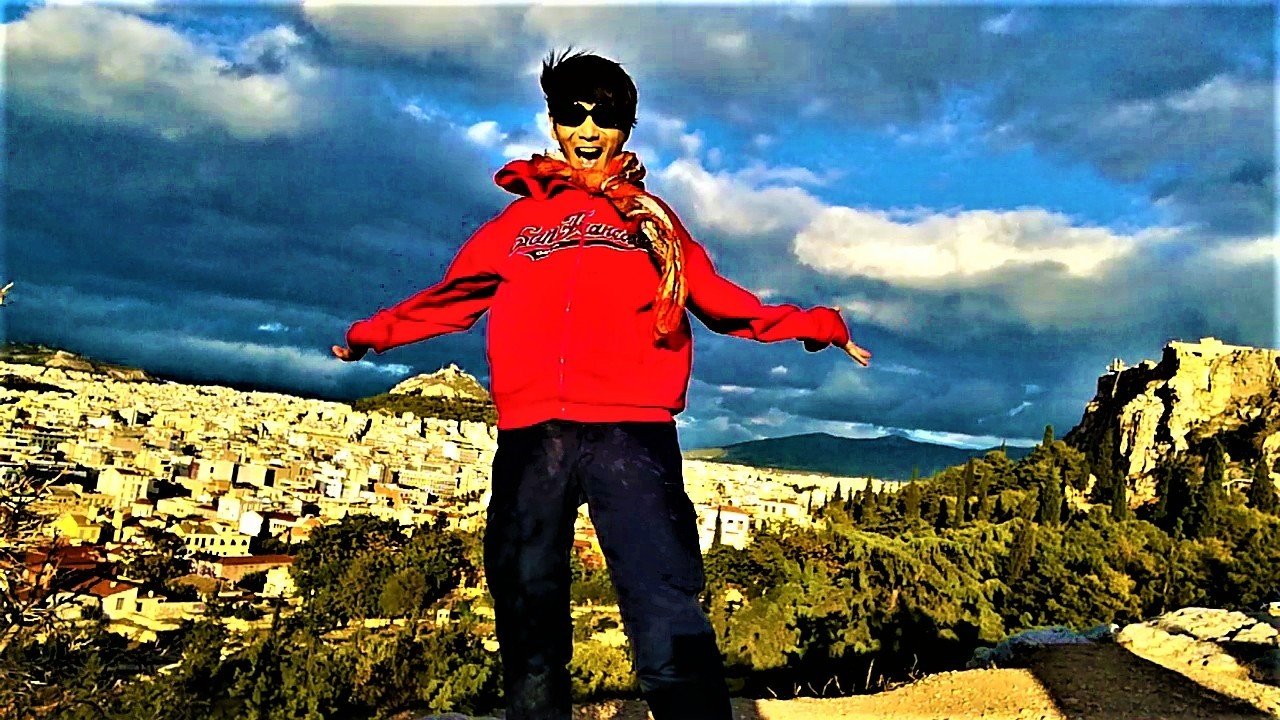 I was forced to dance with exuberance of joy !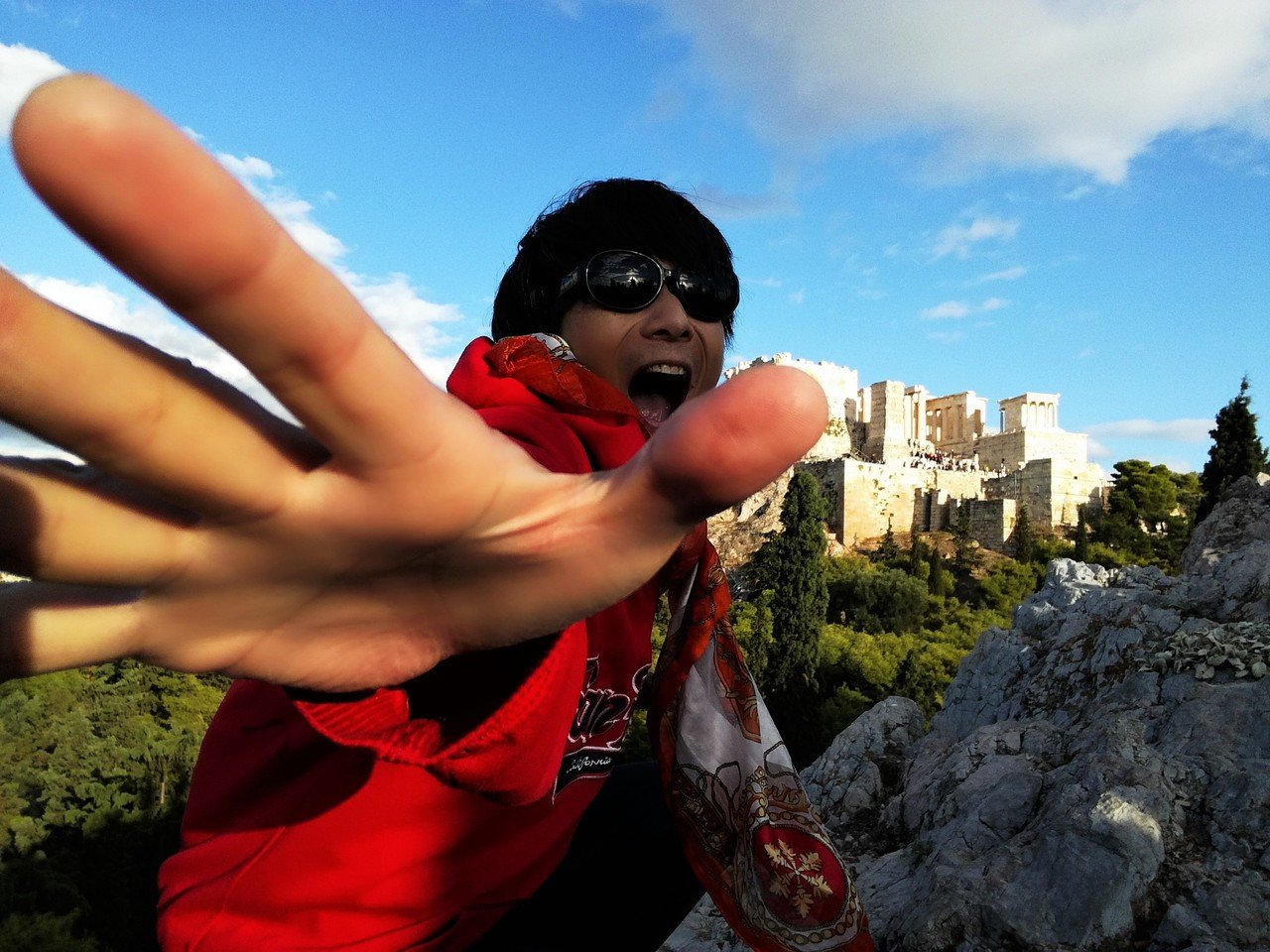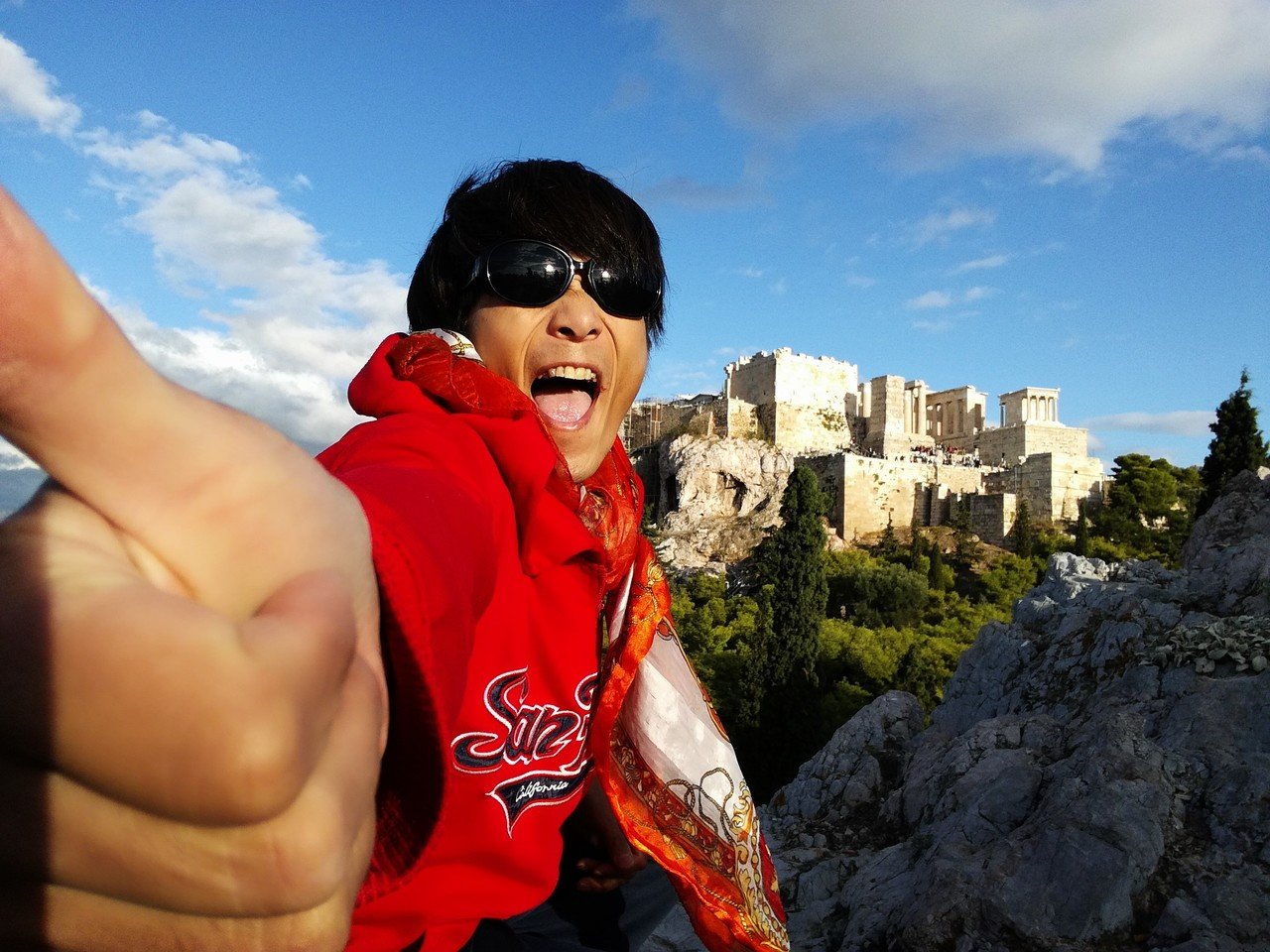 Yeah ! Yeah ! Yeah !
Athens made my excitement explode extravagantly !
continued to part 2