The sun was just falling on the edge of Pyramid , I am not a fanciful person but can't help feeling some kind of solemnity .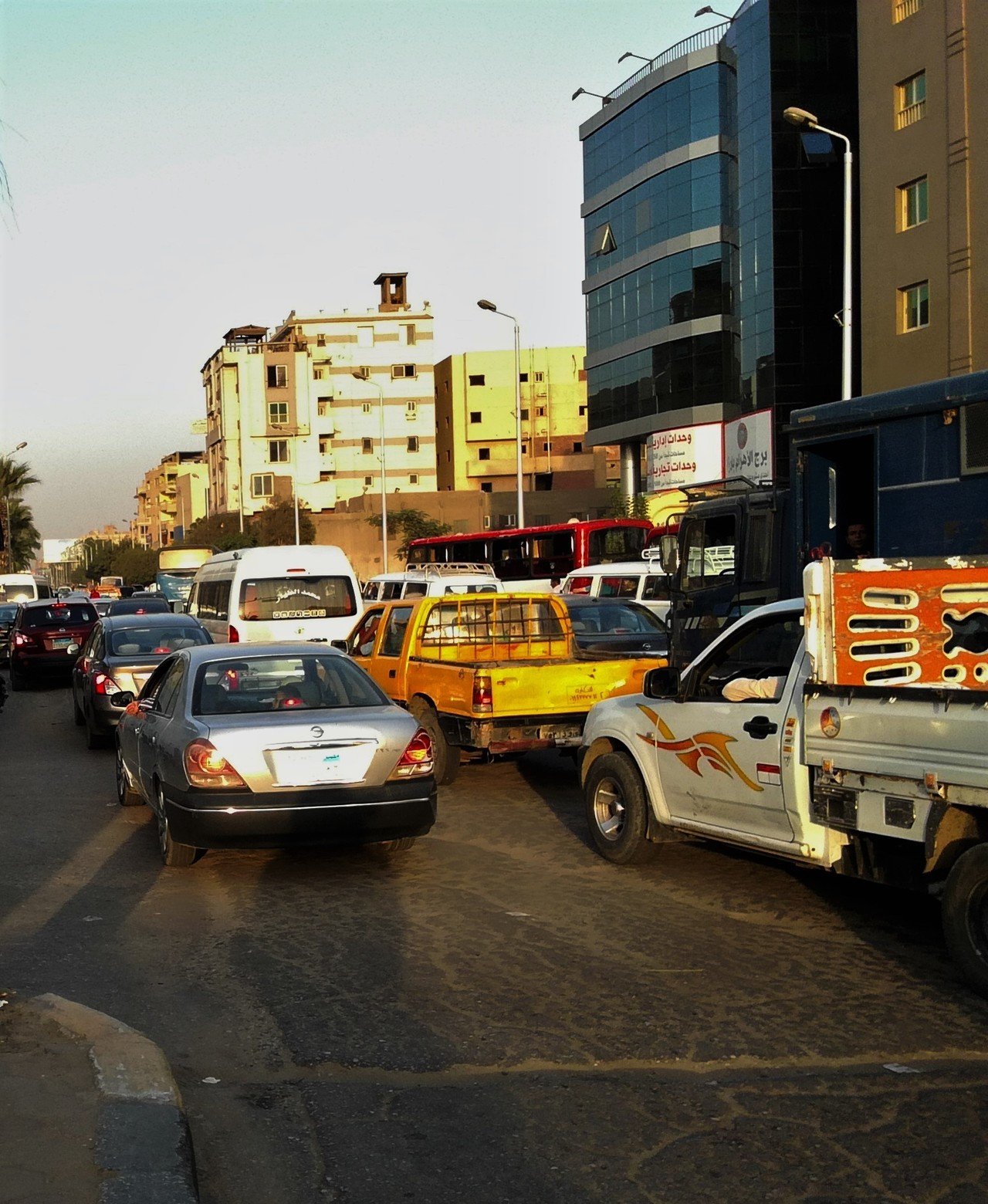 This is the crossroad at the Giza street and the north – east corner of Pyramid area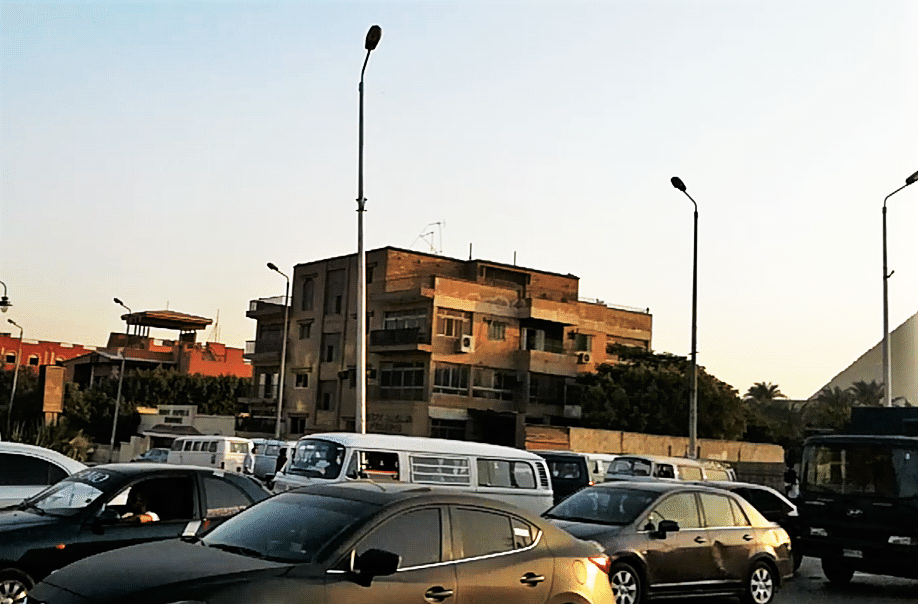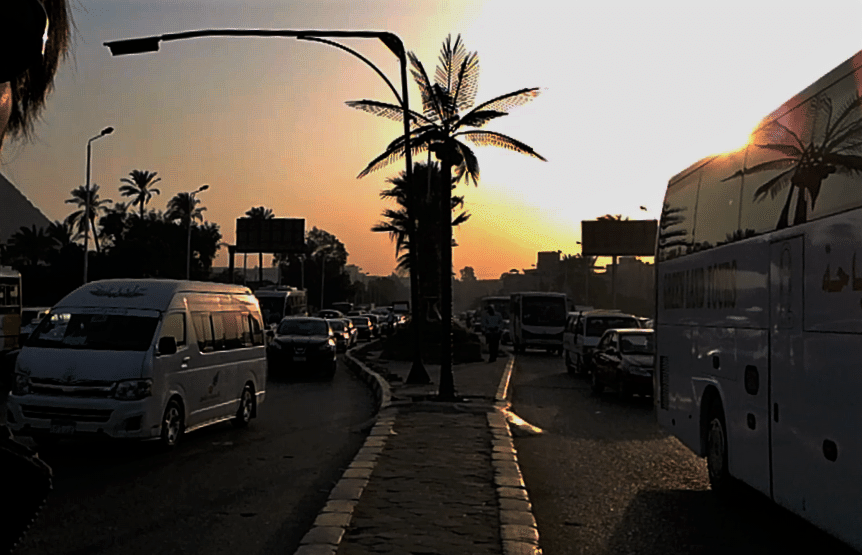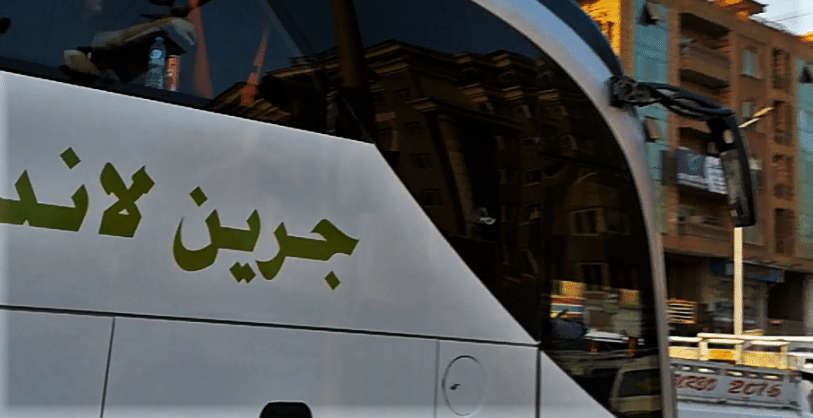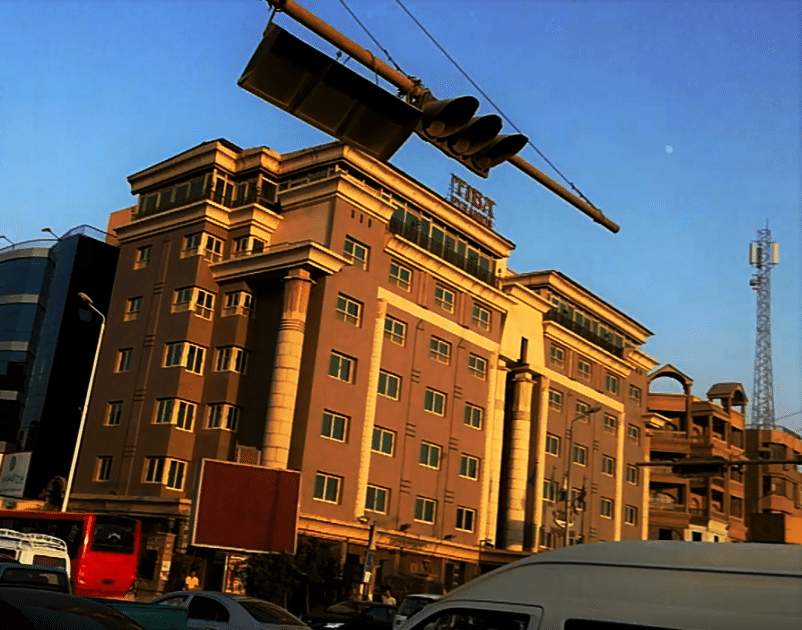 In Cairo traffic lights are quite rare , so people have to run through the stream of rushing cars , this is one of the few .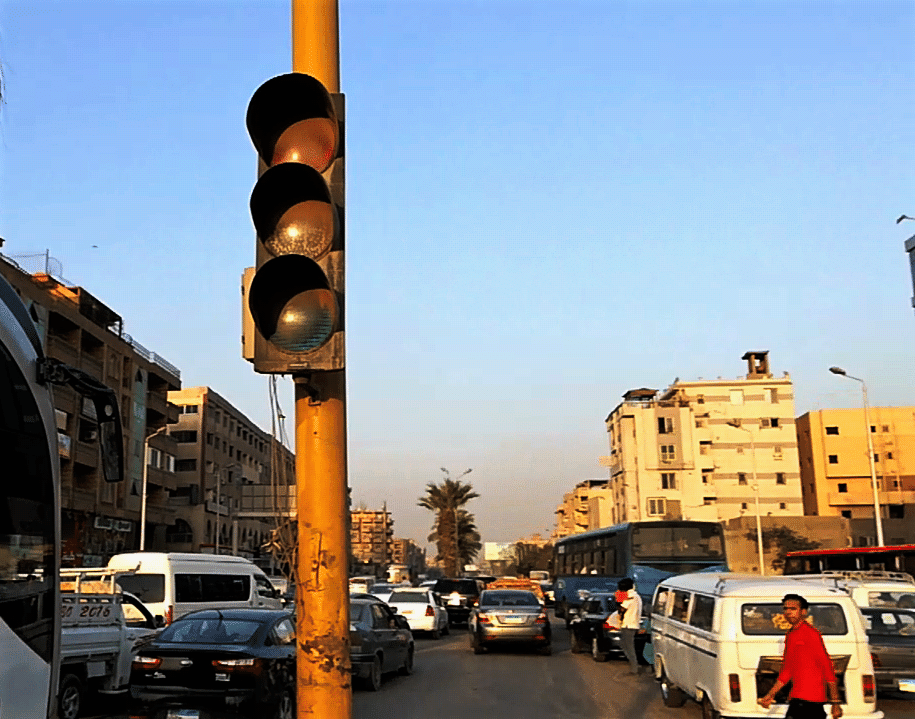 Yet , people tends to go through the car streaming even though in big roads like this
17;01 I went down south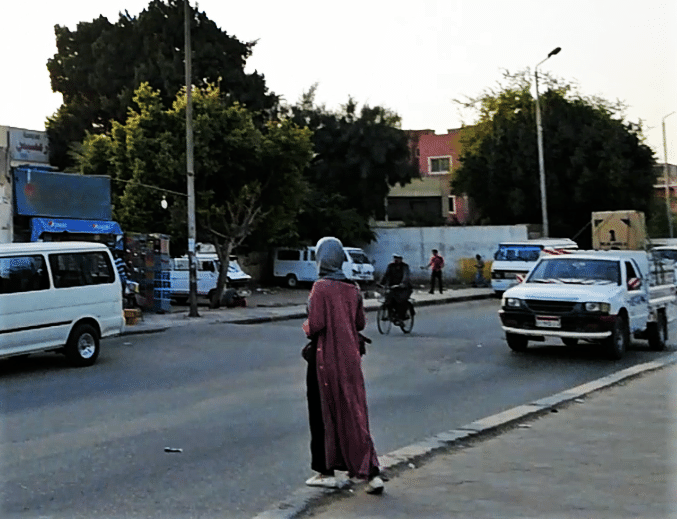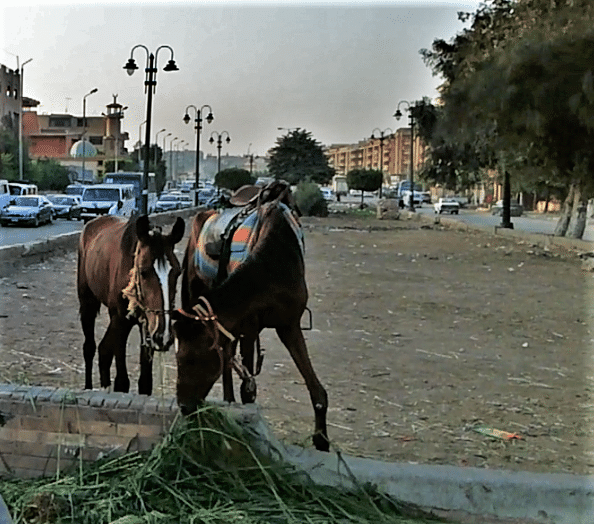 Horses along the streets . To the one who had just been travelling Europe for more than a fortnight , this scenery was quite novel !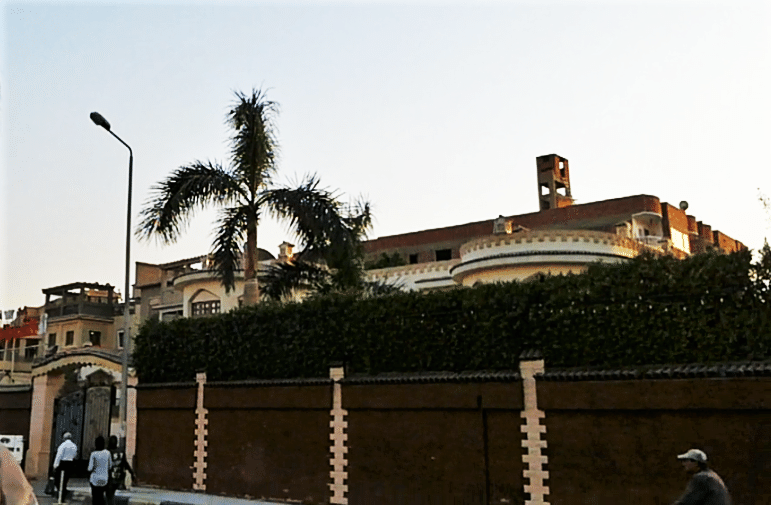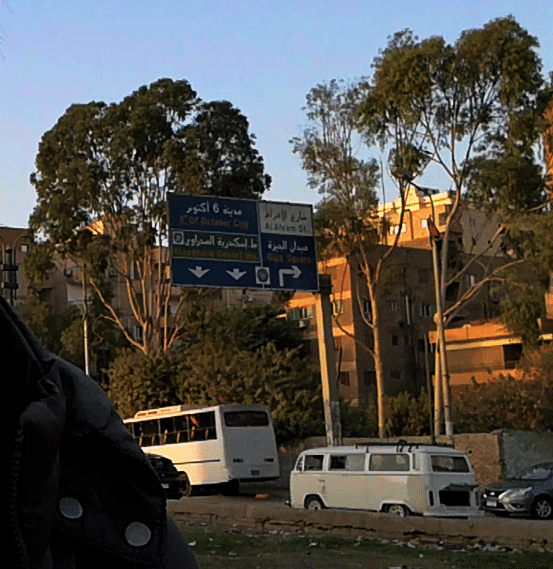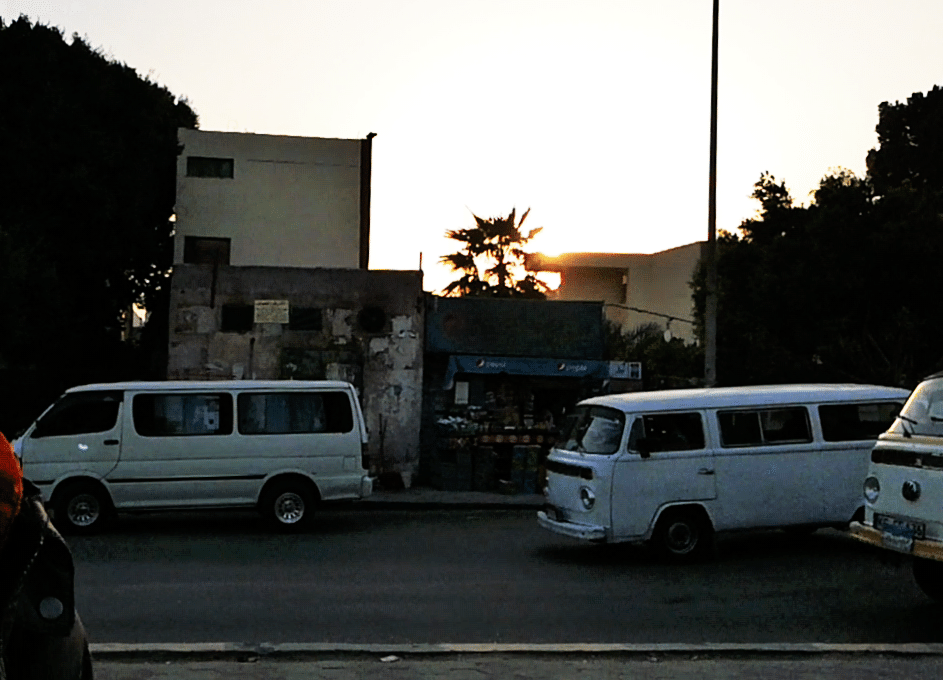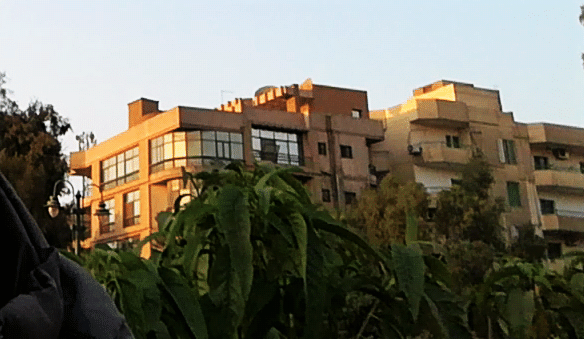 I reached the gate at around 17:15 but to my astonishment , the gate was closed and the guard said it is shut at 5 PM …
I bemoaned horribly , " What kind of the tourist site closing only at 17:00 is this ? , it's abnormally too early ! "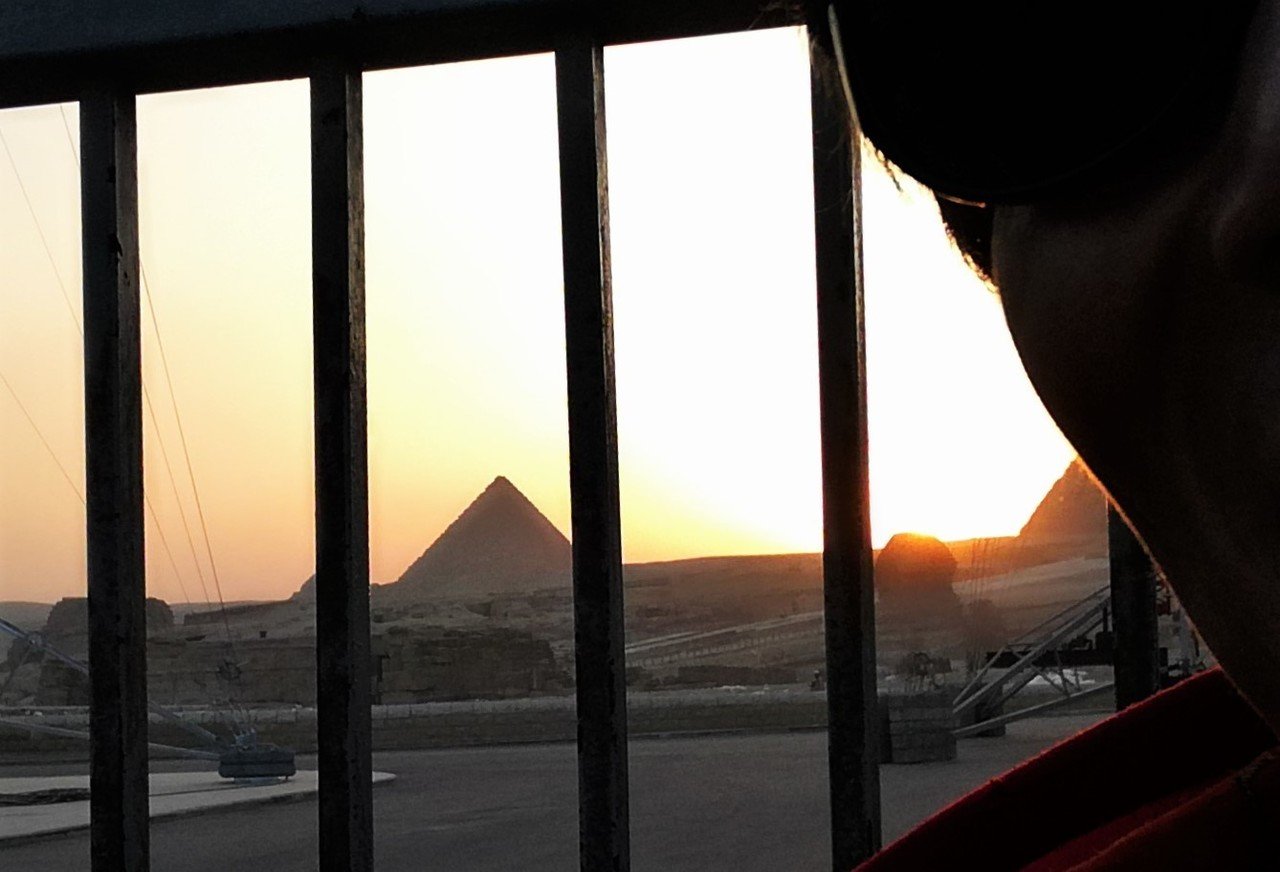 Looks like a shot for some documentary about mystery place , oh dear !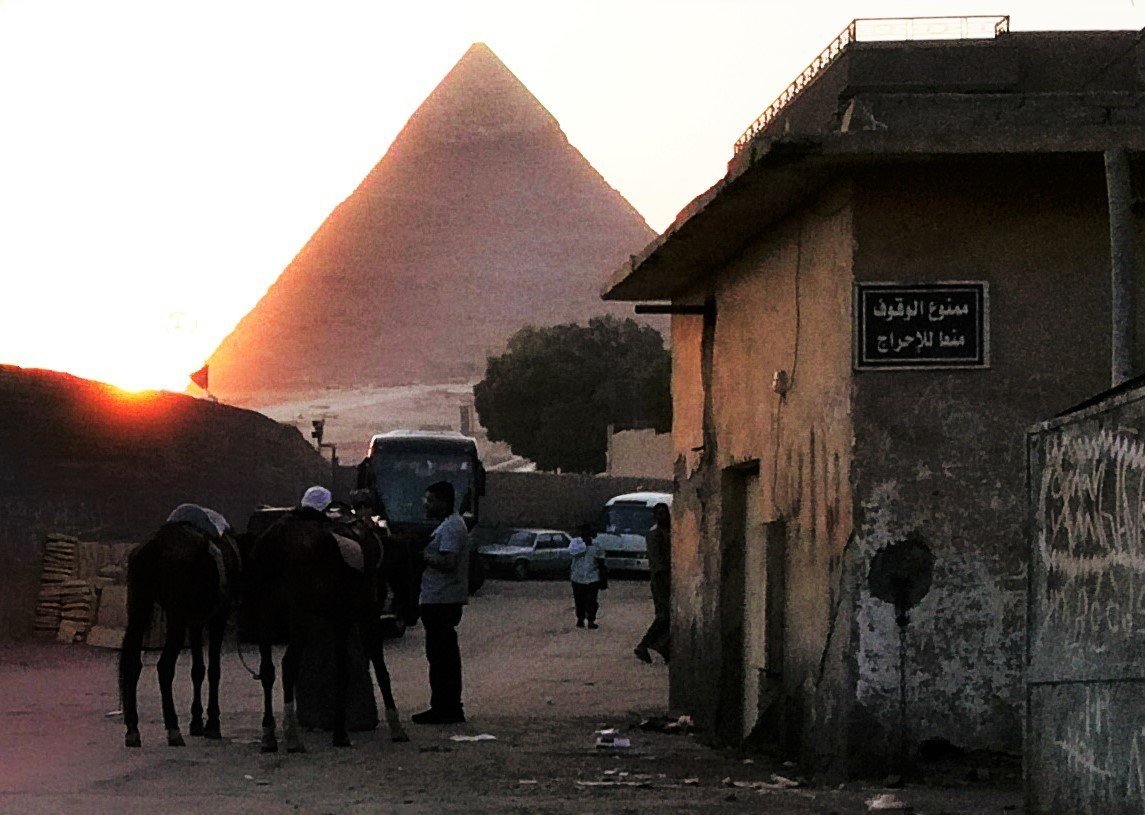 17:21 Inevitably I took some photos from outside the gate , this one reminds me some 50's film with an old cottage and horses .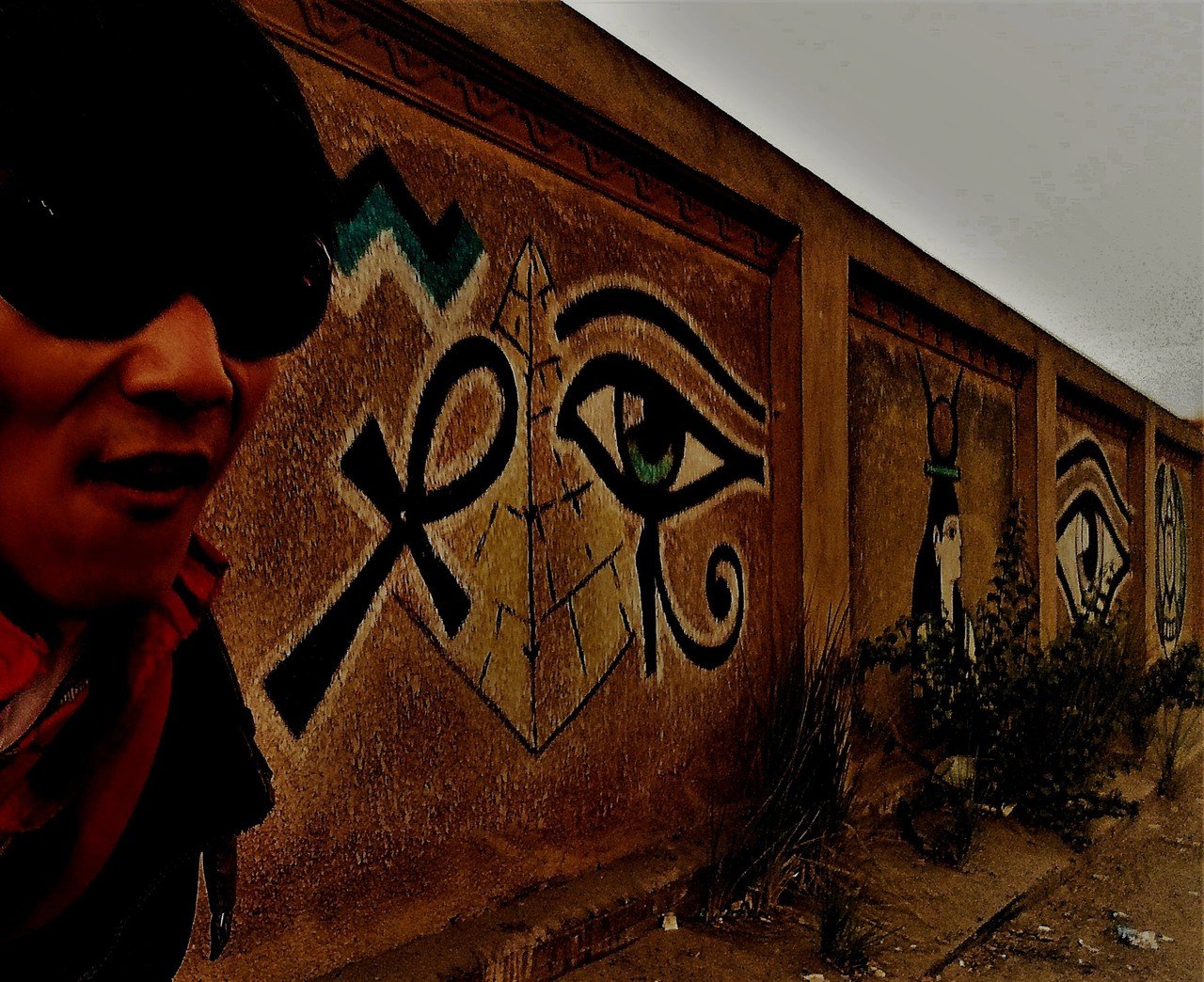 17:47 I went back to the crossroad of Giza street and turn left and found this paintings on the wall . Absolute Egypt !!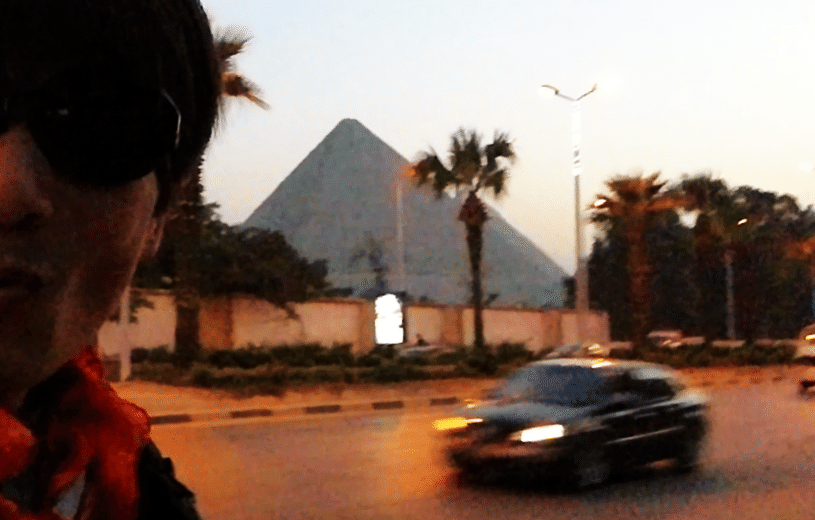 17;56 the dusk became deep . Oh ! what's happening inside the Pyramids ?
Nothing . But even though I graduated the faculty of science , I can't resist to imagine some ineffable things going over there !